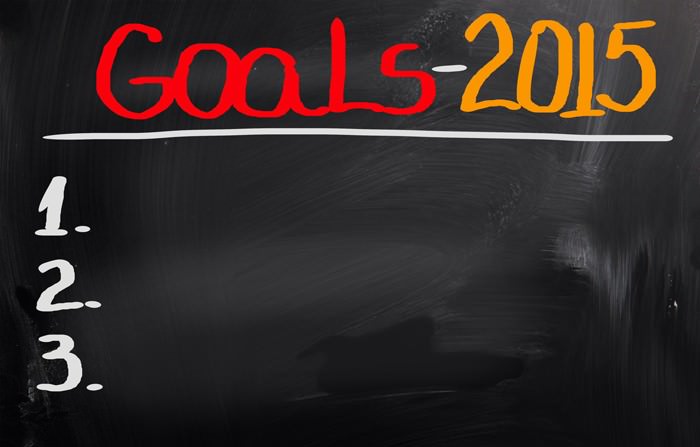 Yep. It is that time of year when I start to think seriously about what I want to do to improve my life, my home, and aid my family in being happy and healthy in the upcoming year. 2015 already feels like an intimidating year--and not just because we are having another baby in May. I am pretty sure that we are already on a crazy roller coaster that will require me to just hang on for dear life many days. We should close the chapter of our lives that has thrown us into this country's broken justice system, but closing that chapter is going to be just as hard and traumatic as the opening was, I am afraid. Just a hunch. So, I am going to focus on my GOALS for 2015 on things I actually have a little control over. Here they are (in no particular order):
1. READ MORE: You guys. I love to read so much, and I have not allowed myself the time since Quincy was born to read like I used to. Honestly, 1-2 books a month will go a long way to helping me feel more like me!
2. ONE DAY AT A TIME: Life is crazy, and as much as I wish I could plan and plan and plan, it doesn't seem to work that way, so I am going to do my very best to focus on each day as it comes and to enjoy it.
3. DE-CLUTTER and ORGANIZE: We have a cozy house. We are adding another person to this cozy house, and he is going to need some space. I have a small and large list of project I would like to get done before his arrival, and a timeline! Well, a timeline for a few of these things.
4. PARTY: Do you know that for the past three years I have kind of shut myself off? I mean, I still go to book club, and I still participate in some activities, and I still see my BFF's occasionally, but I usually find excuses not to go and not to celebrate and not to be super social. I used to be super social. I miss social me sometimes. In case you all weren't aware, I'm pretty funny and generally fun to be around. I'm ready to find that girl again.
So, there they are. Four goals. Four things I want to focus on that I know will allow me to be a better wife, a better mother, a better daughter, sister and friend. What are your GOALS?